Chiang Mai is a popular tourist destination in Thailand known for its stunning landscapes, rich cultural heritage, and affordable holiday homes. Whether you're looking for a peaceful retreat or an adventurous getaway, Chiang Mai has something to offer for everyone. However, finding the perfect place to stay can be a daunting task, especially if you're unfamiliar with the area. In this article, we'll share some tips on how to find the best Chiang Mai holiday homes that fit your budget, preferences, and needs.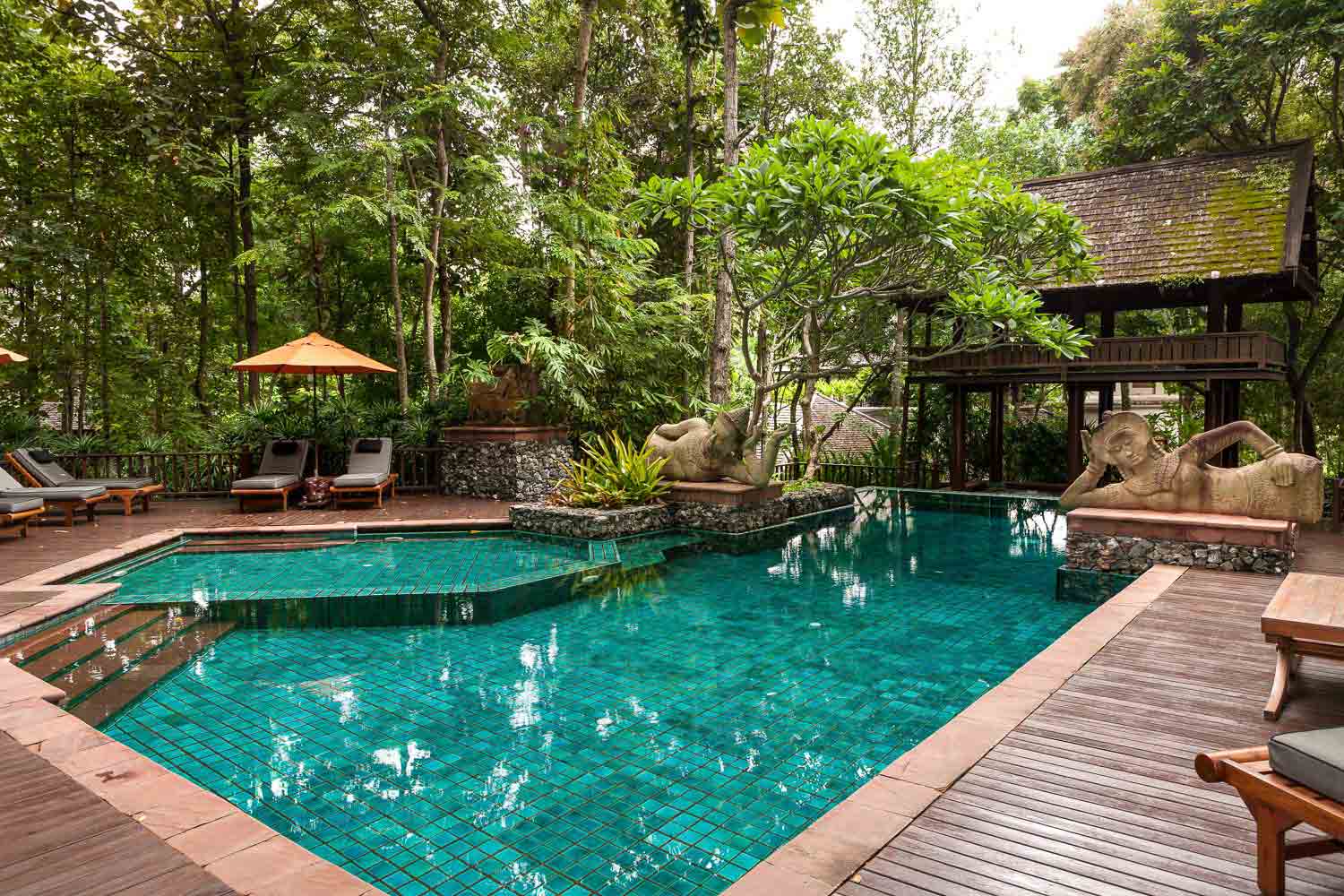 1. Determine your budget
Before you start looking for the best Chiang Mai holiday homes it's essential to determine your budget. Chiang Mai offers a wide range, from budget-friendly options to luxurious villas. Knowing your budget will help you narrow down your options and avoid overspending.
2. Choose the location
Chiang Mai has several neighbourhoods, each with its own unique charm and attractions. Choosing the right location depends on your preferences and interests. For example, if you're looking for a peaceful retreat, you might want to consider a holiday home in the countryside, while if you want to be close to the city's nightlife, you might prefer a home in the Old City.
Tip – Consider the Maesa Valley
Maesa Valley is a beautiful area located approximately 30 minutes from Chiang Mai city. It is a picturesque valley surrounded by lush green mountains. It is also home to the Maesa Elephant Camp and several other attractions. These include the Maesa Waterfall, the Maesa Snake Farm, and the Maesa Village. At the village visitors can experience traditional Thai culture and enjoy local food and handicrafts. The valley is named after the Maesa River that flows through it. Locals refer to Maesa valley as the playground of Chiang Mai.
Overall, the Maesa Valley is a must-visit destination for nature lovers, animal enthusiasts, and those interested in Thai culture. With its stunning scenery, diverse attractions, and welcoming locals, the valley offers a unique and unforgettable experience for visitors of all ages.
Note – The area also has some of the best Chiang Mai holiday homes.
3. Check on size and amenities
The size and amenities of a holiday home can significantly impact your vacation experience. If you're traveling with a large group or family, you might need a spacious home with multiple bedrooms and bathrooms. Similarly, if you're planning to cook your meals, you'll need a kitchen equipped with essential appliances. Some other amenities to consider are air conditioning, Wi-Fi, pool, and laundry facilities.
Tip – Consider luxury Bed & Breakfasts
Chiang Mai has some hidden and surprising accommodations. One of those is a selection of luxury Bed & Breakfast accommodation. There are villas in incredible resort grounds where you can stay for a fraction of the cost. The expansive rooms are connected to private Sala by beautiful balconies. Being in an established resort, you immediately benefit from its many amenities.
4. Read reviews to find the Best Chiang Mai Holiday Homes
Reading reviews and checking the ratings of a holiday home is essential to ensure that you're getting what you paid for. Websites like Airbnb, Booking.com, and Tripadvisor offer reviews and ratings from previous guests. These can help you gauge the home's quality and reliability. Look for homes with positive reviews, high ratings, and responsive hosts.
Tip – Look for websites for the properties.
Many holiday homes have their own websites. Look for them because you often get a better idea of the place. Especially if it is family owned and run. You may also get to see more reviews and testimonials.
5. Book in advance
Booking in advance is a great way to save money and avoid last-minute stress. Many places offer discounts for early bookings. And you'll have a wider range of options to choose from. Additionally, booking in advance gives you time to plan your itinerary and prepare for your trip. Book here.
6. Look for promotional offers and discounts
Many holiday homes offer promotional offers and discounts, especially during the off-season. Look for deals like free nights, discounts on long-term stays, or bundled packages that include tours and activities. Signing up for newsletters and following holiday home social media accounts can help you stay updated on the latest promotions.
Tip – Look for websites for the properties.
Even though you might be booking through one of the booking sites like booking.com, you should search for the property that you are interested in. They may have their own website. Very often special deals are only found when you book directly with the owner.
7. Communicate with the host
Communicating with the host is a great idea. It can really help to ensure that your stay is comfortable and hassle-free. Before booking, ask the host any questions you have about the home, amenities, and location. This will also give you an idea of the host's responsiveness and helpfulness.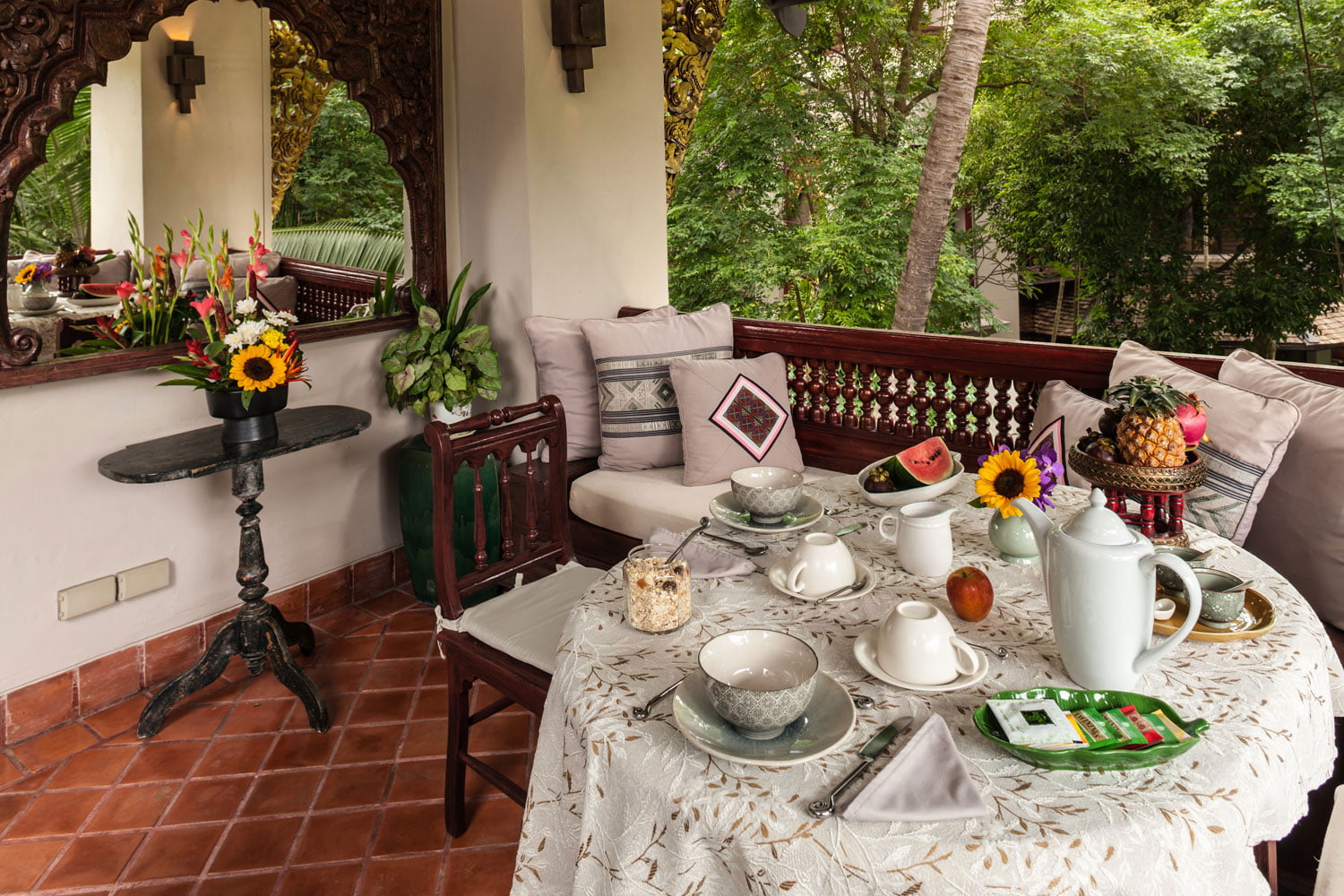 FAQs
Can I cancel my Chiang Mai holiday home reservation?
gttf@-9775_98@6ggrf
2023-05-01T07:42:06+01:00
It depends on the host's cancellation policy. Most holiday homes offer flexible cancellation policies that allow you to cancel your reservation for a full refund within a certain timeframe. However, some hosts may have stricter policies that require a cancellation fee or only offer partial refunds. It's important to read the cancellation policy before booking and to communicate with the host if you have any questions or concerns.
Conclusion
Finding the best Chiang Mai holiday homes requires some research and planning, but it's worth the effort. With the right accommodation, you can enjoy a comfortable and memorable vacation in one of Thailand's most beautiful destinations.
Lana Thai Villa wishes you a wonderful stay in Chiang Mai!